Pas trouver de topic sur
Calvin Harris
...
J'adore vraiment ce qu'il fait, une ambiance electro/pop assez agréable !
Petite bio by Wikipedia
:
Calvin Harris, né le 17 janvier 1984, est un chanteur et producteur écossais. Il est né et a grandi à Dumfries, en Écosse.
Il se fait remarquer en 2006 grâce à sa page MySpace. La même année il signe chez EMI et Sony BMG. En 2007, après la parution de deux singles Acceptable In The 80's et The Girls, Harris sort son premier album I Created Disco. En 2009 il sort un nouveau single, I'm not alone. En dehors de sa carrière personnelle, Calvin Harris a produit deux titres sur l'album X de Kylie Minogue, à savoir : In My Arms et Heart Beat Rock. Il utilise un ordinateur Commodore Amiga pour sa musique
Source : http://fr.wikipedia.org/wiki/Calvin_Harris" onclick="window.open(this.href);return false;
I Created Disco :
Artwork :
Volume 1
1 Merrymaking at my place
2 Colours
3 This is the industry
4 The girls
5 Acceptable in the 80's
6 Neon rocks
7 Traffic cops
8 Vegas
9 I created disco
10 Disco heat
11 Vault character
12 Certified
13 Love souvenir
14 Electro man
Volume 2
1 Rock N roll attitude
2 We are all the same
3 Love for you
4 Merrymaking at my place (Mr Oizo remix)
5 Acceptable in the 80's (Tom Neville remix)
6 The girls (Groove Armada remix)
7 The girls (Acoustic version)
Son dernier album "ready For The Week end" :

TUERIE !!!!
Artwork :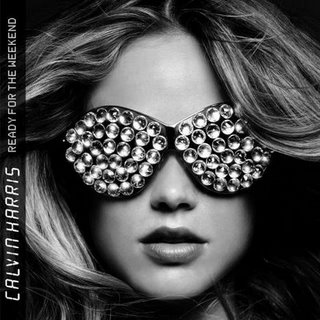 1. The Rain - (4'36)
2. Ready For The Weekend - (3'38) - featuring Mary Pearce
3. Stars Come Out - (4'29) - featuring Ayah
4. You Used To Hold Me - (3'51)
5. Blue - (3'41)
6. I'm Not Alone - (3'32)
7. Flashback - (3'49)
(Avec un excellent remix de Pryda et un remix inaudible de Guetta
)
8. Worst Day - (3'46) - featuring Izza Kizza
9. Relax - (3'50)
10. Limits - (3'43) - featuring Ayah
11. Burns Nights - (2'20)
12. Yeah Yeah Yeah La La La - (3'17)
13. Dance Wiv Me - (4'24) - featuring Dizee Rascal & Chrome
14. 5iliconeater - (3'29)
Quelques remixs :
Groove Armada - Get Down (Calvin Harris Remix)
CSS - Let's Make Love and Listen To Death From Above All Saints Rock Steady (Calvin Harris Remix)
The Ting Tings - Great DJ (Calvin Harris Remix)
Cut Copy - Hearts On Fire (Calvin Harris Remix)
Primal Scream - Uptown (Calvin Harris Remix)
The Hours - See The Light (Calvin Harris Remix)
Kaiser Chiefs - Good Days Bad Days (Calvin Harris Remix)
Zuper Blahq - Here We Go (Calvin Harris Remix)
The Ting Tings - We Walk (Calvin Harris Remix)
Shakira - She Wolf (Calvin Harris Remix)
Passion Pit - The Reeling (Calvin Harris Remix)
/!\ LES INCONTOURNABLES /!\
Calvin Harris - I'm Not Alone
http://www.youtube.com/watch?v=HnBpUGmcsFo
" onclick="window.open(this.href);return false;
Calvin Harris - I'm Not Alone (Deadmau5 remix)
http://www.youtube.com/watch?v=O2jj3YbgX_w
" onclick="window.open(this.href);return false;
Calvin Harris - Acceptable in the 80's
http://www.youtube.com/watch?v=LhUcSbbURyc
" onclick="window.open(this.href);return false;
Calvin Harris - Ready For The Weekend
http://www.youtube.com/watch?v=vq8ByKxj5nA
" onclick="window.open(this.href);return false;
Calvin Harris & Tiesto - Century
http://www.youtube.com/watch?v=0Hr7oC6yuXk
" onclick="window.open(this.href);return false;
BONUS VIDS : How to make your own Fly eyes by Calvin Harris
http://www.youtube.com/watch?v=QvxL4Jcqoc0
" onclick="window.open(this.href);return false;